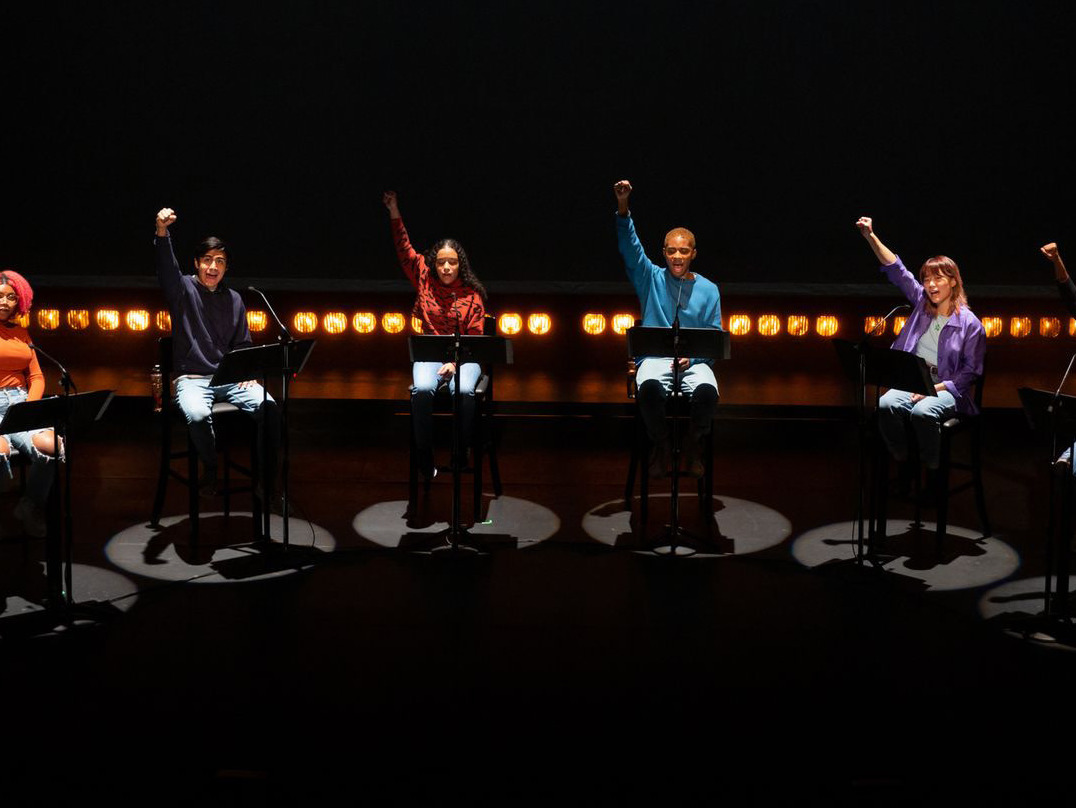 HueArts NYC Brown Paper
ABOUT THIS PROJECT
Lead Partners & Project Team
HueArts NYC Team
Museum Hue
Museum Hue is dedicated to amplifying Black, Indigenous, and other People of Color in the arts and cultural field by providing tools and resources as well as by building networks. In January 2020, Museum Hue launched The Hue Museums, a national map and directory of museums created by and centering Black, Indigenous, and People of Color across the United States. From 2022 forward, HueArts NYC is a program of Museum Hue.
Iman Childs
Stephanie Johnson-Cunningham
The Laundromat Project
The Laundromat Project is a Black-rooted, POC-centered arts organization that advances artists and neighbors as change agents in their communities by directly supporting their artmaking, community building, and leadership development. The LP produces public art experiences throughout all five NYC boroughs. In 2017, The LP participated in the creation of the NYC Department of Cultural Affairs' CreateNYC Cultural Plan as an engagement partner.
Emma Colon
Kemi Ilesanmi
Erica Rawles
Ayesha Williams
Hester Street
Hester Street (HST) brings to the partnership a POC-led team with deep knowledge and expertise in GIS mapping, community-engagement design, and data visualization, and led the planning of NYC's first-ever CreateNYC Cultural Plan and the city's Complete Count Campaign for the 2020 Census. HST is a national urban planning, design, and development nonprofit that works to ensure communities, neighborhoods, and cities are shaped by the people who live in them, especially for those historically left out. They offer planning, design, and community-development technical assistance to community-based organizations, government, and other agencies.
Nisha Baliga
Chloe Chang
Lillian Cho
Yury Higuchi
Didier Lucceus
Sadra Shahab
Branding, Design and Web Development
HOUSEOFCAKES
Public Relations
Eleven Thirty Six Strategies
Advisory Committee
Amy Andrieux
Museum of Contemporary African Diasporan Arts
Mahen Bonetti
African Film Festival, Inc.
Andrew Clarke
Braata Productions
Diane Fraher
American Indian Artists Inc.
Lisa Gold
Asian American Arts Alliance
Libertad O. Guerra
The Clemente Soto Vélez Cultural & Educational Center, Inc.
Lorna Harris
Visionary GPS
Jerron Herman
independent artist
Jordyn Jay
Black Trans Femmes in the Arts
Swati Khurana
independent artist
Sade Lythcott
National Black Theatre
Kyoung Park
Kyoung's Pacific Beat
Charles Rice-Gonzalez
Bronx Academy of Arts and Dance
Editorial Consultants
Marli Higa
Kelly Kuwabara
Uduak Thomas
Funders
Andrew W. Mellon Foundation
Ford Foundation
New York City Department of Cultural Affairs in partnership with the City Council
Top Photo: Ping Chong & Co.'s Generation Rise at New Victory Theater, 2021. Image Credit: Alexis Buatti-Ramos, Courtesy of New 42