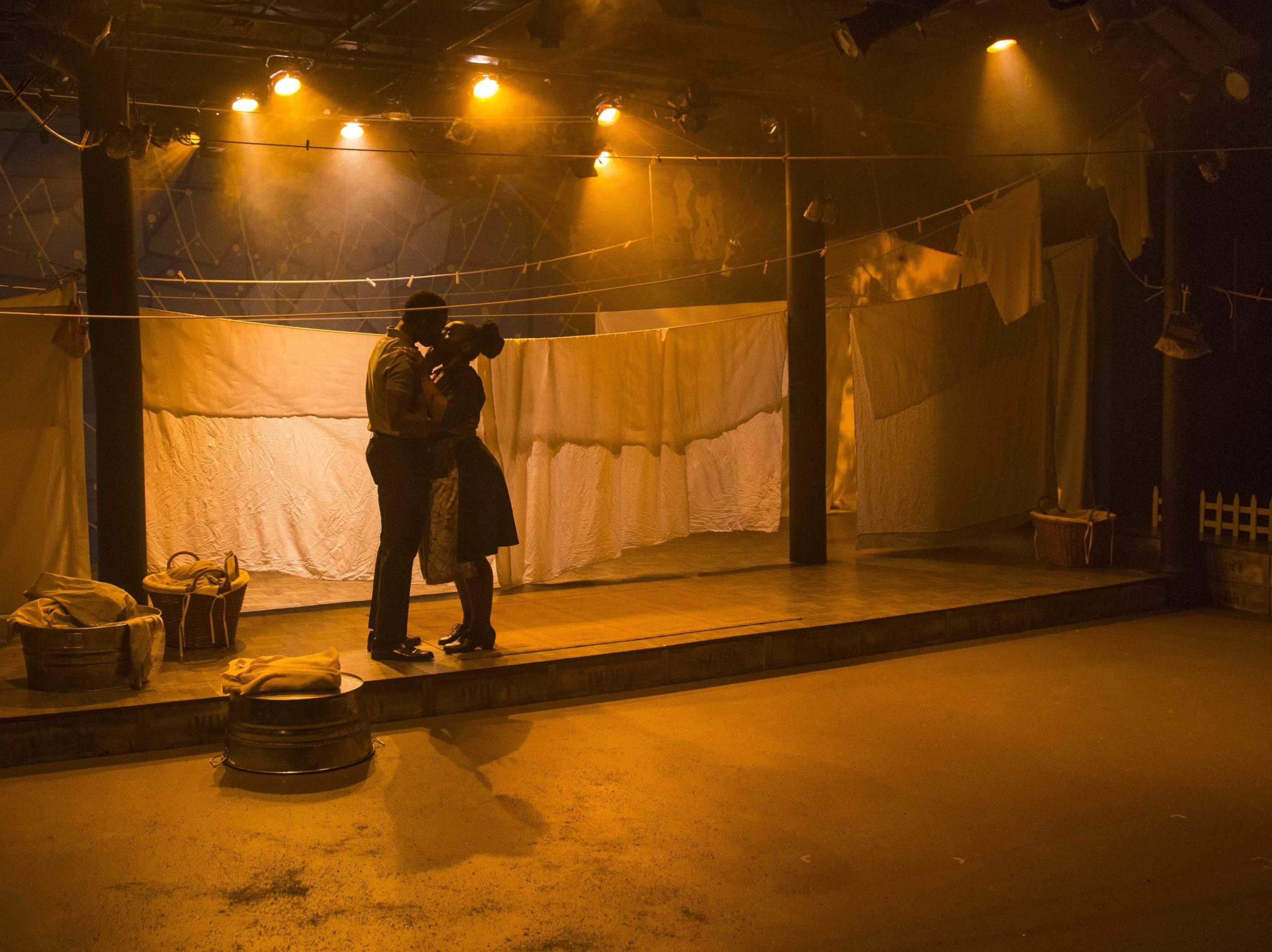 HueArts NYC Brown Paper
Recommendations
To reframe a question posed at the outset of this paper: How can policymakers, funders, and others set up arts entities founded and led by Black, Latinx, Indigenous, Asian, Pacific Islander, Middle Eastern, and all People of Color so they can thrive in the long-term? Based on the findings above, we have identified six recommendations with action steps:
1) Create a designated $100M fund for POC arts and cultural entities.
It is no secret that the city has significantly invested in predominantly white institutions for generations. This has also been accompanied by a systemic, persistent, and cumulatively damaging underinvestment and disinvestment in POC arts entities. This is how predominantly white-led arts entities have become the giants they are today, while even some of the most established POC arts entities face persistent precarity.
New York City is lagging behind cities such as Seattle, San Francisco, Houston, Pittsburgh, and Philadelphia, which have made substantial long-term investments in their POC cultural communities. Recent private initiatives such as the MOSAIC Fund and Network, as well as the Joe and Clara Tsai Social Justice Fund's $50M investment in Black businesses in Brooklyn, are encouraging but rare. These are models of effective and targeted investments in the health and vitality of POC communities. Much more can be done to drive public and private resources toward deeper investments in supporting POC arts entities.
Action Steps:
The NYC Department of Cultural Affairs (DCLA) and private philanthropy should immediately amass and distribute a fund of $100M among the 400+ entities identified by this paper's companion mapping project. This would have a significant impact on NYC's cultural communities of color for generations to come and profound ripple effects on the city's POC neighborhoods.
These investments must offer multiyear general operating support to truly provide the capacity to plan long-term for stability and growth, scaled to be transformative in size and impact. According to a 2020 article in the Stanford Social Innovation Review, the unrestricted net assets of Black-led organizations are 76% smaller than those of their white-led counterparts4.
Funders and governments should explore new metrics and measures for evaluating POC arts entities, many of which do not fit the mold of old funding models.
The DCLA should engage its main arm as well as the five local arts councils to better reach smaller and fiscally sponsored entities.
2) Establish a substantive baseline budget line for POC arts in the city's annual budget.
New York City has not fully invested in the health and vitality of its many POC-founded and -led arts entities, which serve more than 50% of the NYC population. Many we surveyed have annual operating budgets below $100,000, on which they miraculously run programming, pay staff, buy equipment, and much more. It is difficult to plan long-term or make needed investments in capacity, infrastructure, and/or programming without multiyear general operating support.
Important city initiatives such as the Coalition of Theaters of Color and Cultural Immigrant Initiative have made a tremendous difference for their historically undercapitalized arts recipients; however, each year, the entities must start the budgetary dance from scratch and spend precious staff time and effort advocating to be included in the city's budget once again.
The city's exclusive Cultural Institution Group (CIG) is composed of 34 arts nonprofits on city land with guaranteed annual budget allocations and utility subsidies from the city5. These forms of support provide a coveted boost in stability and sustainability that is out of reach for most NYC arts entities. Of the 34 CIG institutions, only 3 are POC-founded and -led; that is less than 10% in a city that is majority POC and one third foreign-born, and has 400+ arts entities led by, and created for, People of Color.
Additionally, according to a 2017 national report on equity issues in cultural philanthropy, 60% of funding for the arts goes to just 2% of cultural institutions that focus on white and Western European art6. Only 4% of arts funding is allotted to organizations that serve communities of color. Furthermore, nationwide, less than 3% of arts foundation funding goes to cultural groups that serve communities of color. The same report states that in New York City, 139 cultural organizations with budgets over $5 million receive 82% of all funding, while 1,807 organizations with budgets under $1 million receive only 6% of all revenue for the sector.
Action Steps:
Create a baseline budget item for POC arts entities with guaranteed support in the annual budget every year, in the same way the CIG is a baseline budget item.
Special attention should be paid to legacy organizations founded 25 years ago or more, such as Amerinda, Bronx Academy of Art and Dance, The Clemente, Harlem Stage, and 651 Arts, which have all been doing incredible work against the odds for generations.
3) Invest in place as a long-term strategy for POC arts stability and thrivability.
Due to rising rent costs and ongoing gentrification across New York City, there is a severe risk of permanent displacement for many POC arts entities, which also extends to the artists and communities they serve. In neighborhoods such as the South Bronx, Harlem, Elmhurst, and Central Brooklyn, the long-term impact of such cultural loss would be devastating and irreversible. Interested POC arts entities need critical support to secure ownership of their physical spaces so they can continue to serve.
Action Steps:
POC arts entities and coalitions in NYC need a significant publicly and privately supported fund that is solely focused on helping them acquire long-term and/or permanent homes. San Francisco announced such a plan at the beginning of 20227.
Buttress the fund with sustained access to diverfse capital streams, equity-focused community-development partners, and advisors with expertise from real estate acquisition to maintenance. POC arts entities deserve access to a full range of options from outright purchase to community land trusts to multi-decade long-term leases.
Overhaul commercial rent laws to incentivize landlords to offer truly affordable rent and long-term leases to nonprofits, especially in gentrifying but still substantially POC neighborhoods.
For those rare POC arts entities that do currently own their own spaces, private and public sources should continuously invest in helping maintain the physical structures these entities steward for future generations of art makers and art lovers.
Similarly, for those operating in affordable physical spaces backed by short-term city master leases, DCLA should increase its time frame for renewal of master leases/licenses to a 25-year minimum, to allow entities to harness diverse strategies of liquidity to maintain and repair their city-owned properties—and not at the expense of their operations budgets.
DCLA and the city should transfer vacant city-owned buildings in low-income neighborhoods to POC-led cultural organizations or consortiums for adaptive reuse. With community-vetted viability studies, these neighborhood deficits should be transformed into community-owned assets.
Proactively support interested organizations in partnering with city-subsidized real estate projects that are required to provide below-market-rate ownership opportunities to cultural entities. The city must strictly monitor real estate developers for timely and sincere compliance.
Identify and invest in existing POC arts cultural corridors, such as 125th in Harlem and Fulton Street in Central Brooklyn, so entities of various sizes can build partnerships, offer programs, upgrade facilities, share space, and become more connected to one another and the larger arts community.
4) Foster career and community building among professionals at POC arts entities.
The essential need most often articulated by participating POC arts organizations was more staffing and professional development support for current leadership as well as for emerging leaders. Our aim is to foster an arts ecosystem that would allow a young professional starting today to sustain a long, varied, and rewarding career among multiple POC arts entities, if desired. In practice, this looks like:
Action Steps:
Fund paid internships and fellowships at POC arts entities of all sizes and areas of focus—in partnership with the City University of New York (CUNY), State University of New York (SUNY), and other local diverse colleges, universities, and high schools. This can build on the NYC Cultural Corps model introduced in the 2017 CreateNYC Cultural Plan.
Create mentoring partnerships among POC arts entities—possibly organized by discipline, geography, job roles, etc.—to link established organizations with those more recently founded entities.
Create a stipended professional development and networking program for mid-career POC arts professionals to cultivate new skills and build relationships, since that is the career level at which individuals begin to significantly leave POC arts entities for better-funded predominantly white institutions.
Create and sustain a peer networking program specifically for senior leadership and executive directors to support one another while also gaining access to external professional advice and coaching. Include a concerted focus on succession planning so long-time leaders can retire without fear of their legacy disappearing.
Develop a vetted support corps of professionally experienced, culturally knowledgeable, and predominantly POC consultants in areas such as strategic planning, financial management, marketing, and programmatic design. The corps should include executives and staff of POC arts organizations who are interested in consulting (i.e., earned) income as they support one another, and potentially train predominantly white institutions, from a place of deep experience with organizational resilience and fortitude.
5) Self-determine data needs and priorities for and about POC arts entities.
Currently, there is limited data and no comprehensive analysis on the funding of POC cultural entities in NYC, including funding sources, types of funding, amounts, impacts, and more. The Cultural Equity Group made recommendations during the city's 2017 CreateNYC planning efforts for "monies earmarked to conduct research and to collect data that both [on the deficit side] demonstrate a system of de facto cultural apartheid; funding imbalances in the city and [on the surplus end] the enormous economic benefits; cultural pride and social mobility it brings to communities of color." Five years later, we reiterate the very same recommendation and advocate for a much broader adoption of such initiatives across city agencies (in addition to DCLA), philanthropic institutions, and advocacy groups.
This study attempts to tackle the most basic step in beginning this work of capturing the complexity of POC arts and culture organizations in New York City. A much more robust research and analysis would be invaluable in garnering needed support to counter long-term disinvestment and build thriving and sustainable organizations within a healthy POC arts ecology.
Action Steps:
Identify the best metrics and measures for sustained success—as defined by the POC entities themselves—for describing the work of arts and culture entities led by members of the global majority.
Create an infrastructure for ongoing collection and analysis of data, while providing adequate support to POC entities to participate in this process without undue hardship.
Document and share widely the learnings from continued data collection using different modalities, including brown papers, case studies, media, and more.
6) Invest in higher & sustained visibility for POC arts entities in NYC.
Creating a dynamic record of arts and culture entities that are owned and led by Black, Latinx, Indigenous, Asian, Pacific Islander, Middle Eastern, and all People of Color is an important first step toward ultimately capturing their institutional knowledge and history and shining a spotlight on their meaningful and important contributions. In addition, too many entities close with no archival record of their existence and contributions, or of the events leading to their closure.
Action Steps:
Create a funder-collaborative effort to connect and financially support POC arts entities' access to professional and culturally informed communications, media, and public relations consultants over a sustained multiyear period.
Directly support, and participate in, ongoing POC-led advocacy initiatives that seek to bring greater awareness to, and action in support of, POC arts entities.
Build a robust campaign to activate local and national media outlets to feature the critical work of POC arts entities as well as the systemic inequities that have historically limited access to larger success and visibility.
Top Photo: National Black Theatre. Image Credit: Peter Cooper