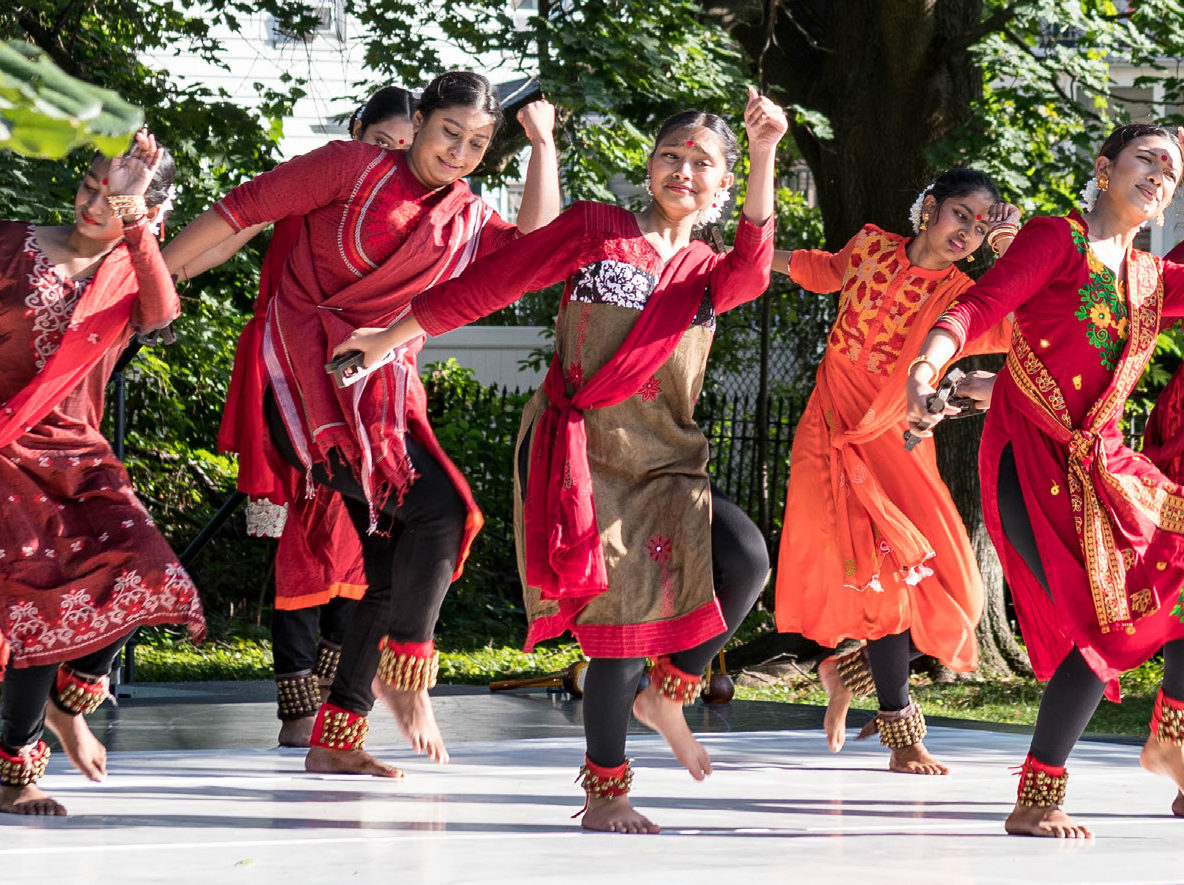 HueArts NYC Brown Paper
Findings
Key Findings
Interviews, community conversations, and stories from advisory committee members provided greater insight into the qualitative picture of arts entities founded and led by Black, Latinx, Indigenous, Asian, Pacific Islander, Middle Eastern, and all People of Color. They bring to light strengths and challenges and begin to show what might be accomplished with more equitably distributed resources. Our findings below reflect what we heard on these topics and include direct and compelling words from some of our participants.
Key Finding 1:
POC arts entities are deeply embedded in their communities and often relied upon to provide more than just arts programming. This context is essential to understanding the landscape within which POC arts entities operate and how they can best thrive. They build and celebrate cultures, help sustain communities during times of crisis, and are fierce advocates for social issues stemming from systemic racism and other social injustices.
In June 2020, as the country erupted into protest, Black Trans Femmes in the Arts (BTFA) collaborated with Black Trans Travel Fund, The Okra Project, and For the Gworls to create a Black Trans Protesters' Emergency Fund to address a lack of knowledge of, and care for, the ways in which protesting can be especially dangerous for Black trans folks. The fund was set up particularly in response to the deaths of Nina Pop, a black trans woman, and Tony McDade, a black trans man, both of whom were killed that year.
During the COVID-19 pandemic, POC arts entities have rallied for their communities to offer crucial support; for example, Mind Builders Creative Arts Center in the Bronx used art programming to help students who lost parents to COVID-19. Some POC organizations with buildings of their own have provided open space to individual artists that allowed them to continue creating during the pandemic. Others have provided essential space for lifesaving vaccination sites.
In the wake of Hurricane Maria, which devastated several northeastern Caribbean countries in 2017, The Clemente Soto Vélez Cultural & Educational Center organized an arts-focused event to raise relief funds, and a network of Latinx cultural institutions worked together to provide aid to people living in Puerto Rico, including transporting relief supplies directly into the country.
These and many other instances tell the story of organizations deeply committed to their communities; in turn, many community members feel a sense of ownership toward POC arts entities. Leaders repeatedly mentioned their community relationships as key to their ability to thrive in a climate with institutional barriers.
Key Finding 2:
POC arts entities are often connected to a sense of place and neighborhood but rarely have a truly stable space of their own. As vital cultural anchors in their neighborhoods, POC arts entities recognize the importance of investing in a permanent real estate footprint in these neighborhoods. But most POC arts and cultural entities currently rent space for their operations, operate exclusively online, or operate from home offices—often out of necessity, not choice. Very few of NYC's POC arts entities own their properties or have access to affordable long-term leases that would stabilize their presence. This paradox has a long and deep history, starting with the systemic dispossession of Indigenous communities on this land.
Amerinda, which promotes the Indigenous perspective in the arts to a broad audience through the creation of new work, is a prime example. Despite being one of the most long-standing groups surveyed (founded in 1987), it does not have a permanent home in the city. Neither does any other Native-founded and -led arts organization. Amerinda's unwavering advocacy for a space to further cultivate Indigenous artistry and visibility has seen little to no action. Yet large predominantly white institutions with collections of Indigenous works of troublesome provenance receive multimillion-dollar support year after year from the city.
POC arts entities pay a price for not owning their spaces, having to stretch their already tight budgets for escalating rent costs and facing the constant instability of the NYC rental market. Many organizations in these communities have felt the devastating loss of having to leave a space they once called home. For example, after 14 years of creating in and supporting the community of the Hunts Point neighborhood in the South Bronx, BAAD! was forced to relocate due to increasing rent costs. This story is unfortunately not uncommon for POC artists and creatives.
Key Finding 3:
POC arts entities are resourceful and resilient in the face of a long history of structural racism, chronic underinvestment, and limited financial support. The work they do is integral to their communities, and they are driven to maintain it in the face of disruptions and challenges. The way many organizations have thrived is by supporting each other, sharing resources, and collaborating. POC arts entities are a unique cultural asset of deep creative fortitude within the New York City arts and cultural community.
The National Black Theatre (NBT) in Harlem, for example, often houses and incubates smaller POC-founded and -led organizations that do not have the resources to rent space for their work. NBT has also coproduced plays with other Harlem-based theater companies to support the work those organizations are doing. These partnerships also extend beyond the arts—for example, NBT coproduced Lyrics from Lockdown2, a one-man show, with the Correctional Association of New York, an independent organization in New York that is authorized to monitor prisons in the state.
POC arts entities routinely think outside the box and find ways to create compelling art and programs that tell the stories of their communities. At the height of the COVID-19 lockdown, The Clemente Soto Vélez Cultural and Educational Center and its artists in residence came up with a way to continue Open Studios programming by adding representative banners to its facade. Audiences were able to view photographed works safely from the street, and now The Clemente continues to use the facade for interactive public space projects.
Another example comes from the ensemble theater collective Kyoung's Pacific Beat. Due to the pandemic, two-thirds of the company was displaced from NYC for economic reasons. To adapt to this new reality, the collective not only adopted new technology to rehearse, produce, and share its work with the community online, but also embedded trauma-informed community-care strategies to support each member of the collective.
These are just a few examples of the ways these arts entities demonstrate resilience and resourcefulness in the face of significant challenges. With access to greater funding and support, there is no limit to what these organizations will be able to create.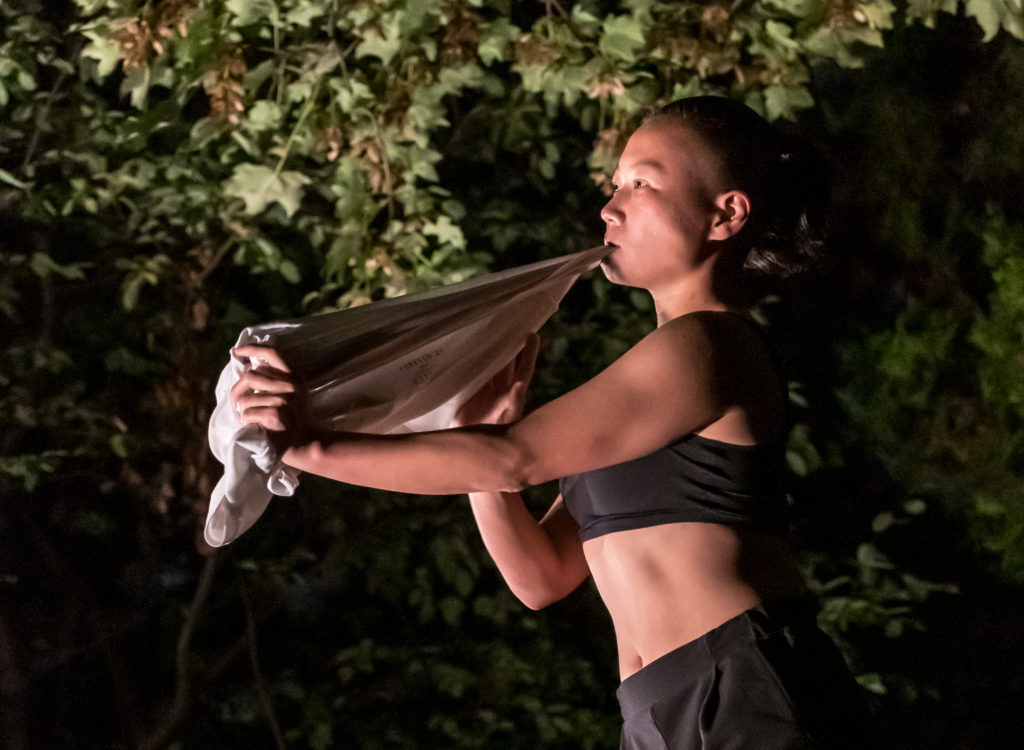 Key Finding 4:
The dearth of data and metrics on POC arts entities in New York City is significant and remarkable, creating barriers to truly comprehensive field knowledge, visibility, and impact. It is one of the main contributors to the lack of POC arts funding, representation, real estate, and decision-making power in NYC arts and philanthropy sectors. Leaders emphasized the lack of centralized data and the importance of forging our own archives, as canonical arts and culture archives have historically excluded POC art entities. Several advisory committee members pointed out two glaring needs: more data collected on POC arts entities and greater consideration for the kind of data and tools POC arts leaders/activists need to support their work and build partnerships.
Key Finding 5:
Increased staff capacity and the ability to support artists are urgent and fundamental priorities for POC arts entities. In far-ranging conversations about their dreams for the future of their organizations, POC arts leaders repeatedly expressed their desire to build staff capacity and to better fund the artists they work with.
In 2017, The Studio Museum in Harlem3 was one of several organizations funded by the Ford Foundation and Walton Family to offer high school, college, and graduate student–level internships as well as a pioneering joint fellowship program with the Museum of Modern Art in New York. More such opportunities for POC arts and cultural entities are needed, across disciplines and boroughs. Some of the suggested ways through which leaders said they would like to build capacity were supporting artist and curator residencies among POC arts entities, hiring more core staff, providing great professional-development opportunities for staff and artists, and collaborating across the field.
Most POC arts entities are staffed predominantly by People of Color, which brings a depth of diversity and richness in experience, backgrounds, and cultures to the work these organizations do. But there is a direct connection between the ability of POC arts entities to adequately compensate, train, and support these staff members and issues of economic parity for workers of color. When organizations are financially unable to fully support workers, POC arts entities also face challenges competing with better-funded institutions to retain their arts professionals as they reach mid-career and later.
Similarly, POC arts entities help to nurture and mentor POC artists and creatives early in their career development. Meanwhile, predominantly white institutions may receive funding for diversity initiatives to present the work of POC artists and can often invest more in raising the artists' profiles through marketing campaigns. As artists' careers mature, POC arts entities struggle financially to compete, and other organizations benefit from their skills and talents, despite having made no investments in their early development and training.
Key Finding 6:
POC arts entities face extra layers of challenges in securing adequate funding in comparison to predominantly white-led arts entities. Compounding the inherent competitiveness of grant programs, POC arts entities face additional challenges related to structural racism and to a lack of understanding of the organizations' communities and work.
Leaders repeatedly cited biased funding practices and a lack of transparency in the funding process, particularly within private philanthropy. The grant requirements themselves often serve as a catch-22: Often the same capacity that funding agencies require for eligibility are the exact things for which the organizations are seeking support. Funders may require organizations to have a million-dollar budget to compete for large awards; but how can mostly community-based entities reach a million-dollar budget without access to those large awards?
Leaders also mentioned the disconnect between large institutional funders and the communities they work alongside, stating that communities of color tend to not trust these institutions to represent them. This is starkly illustrated in the ways artists may need to be paid—often because of their immigration status versus funders' needs for receipts and documentation. As one leader said, "Artists want to be paid in cash, but the organization needs receipts for funding purposes. Some of the artists are undocumented."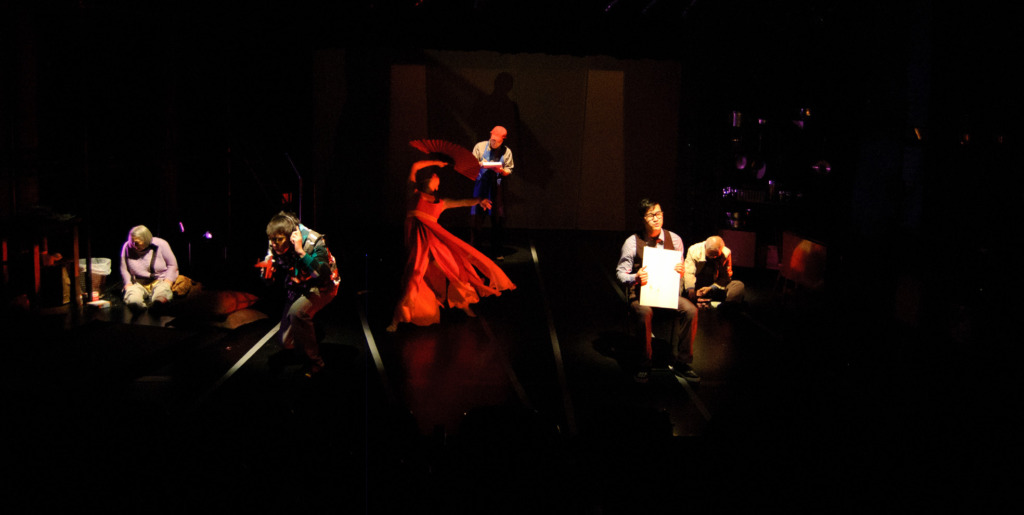 Top Photo: AATT Academy Dance Compilation 2021. Credit: Richard Rivera
2. Correction Association, Now a Producer of a Lament Against the Police. https://www.nytimes.com/2013/02/15/theater/reviews/lyrics-from-lockdown-at-national-black-theater.html
3. Ford Foundation and Walton Family Foundation Launch $6 million Effort to Diversity Art Museum Leadership. https://www.fordfoundation.org/the-latest/news/ford-foundation-and-walton-family-foundation-launch-6-million-effort-to-diversify-art-museum-leadership/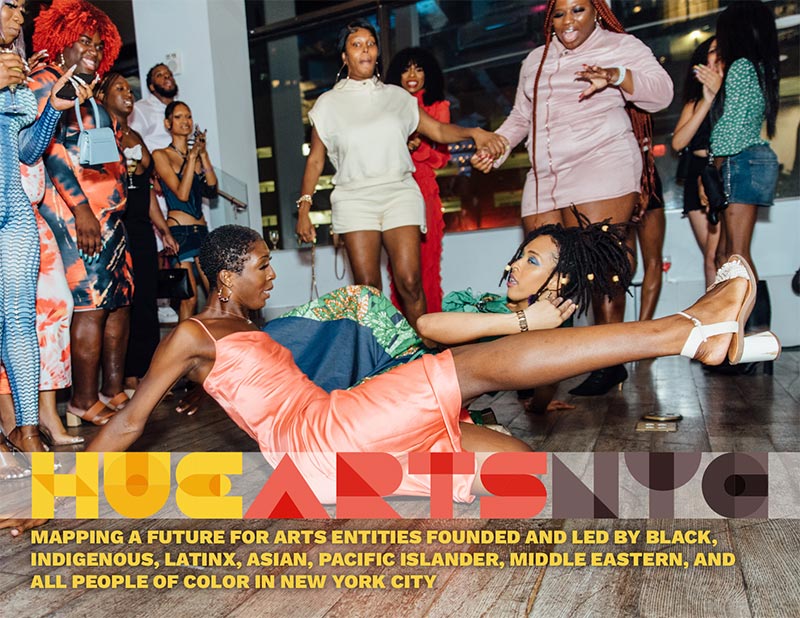 Read our stories, findings and recommendations