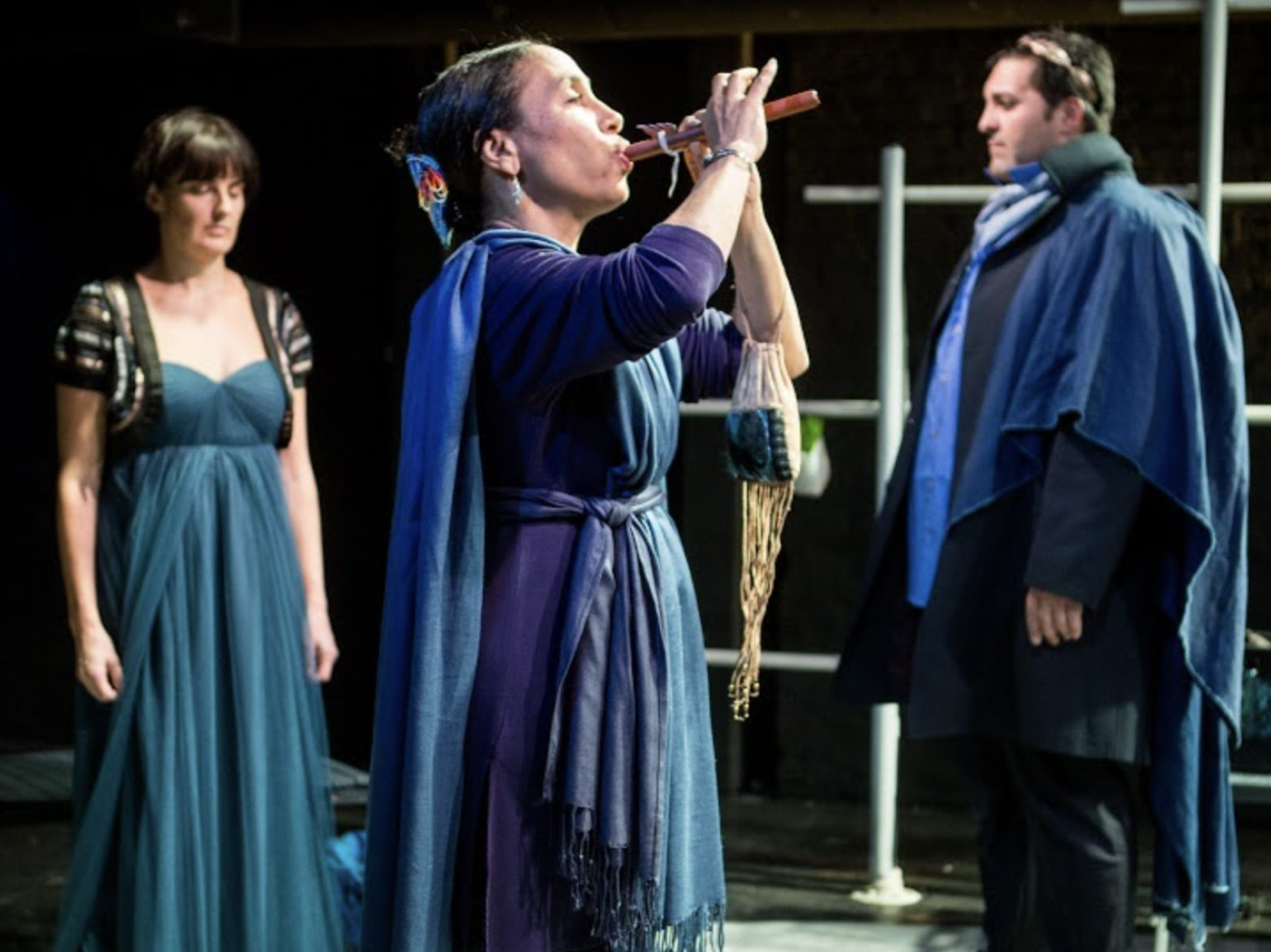 HueArts NYC Brown Paper
Our Stories
American Indian Artists Inc.
American Indian Artists, Inc. (Amerinda), was started in 1987 by a group of Native American Artists who emerged from the civil rights and social justice movements drawn by New York City's reputation for incubating the most progressive cultural movements in the country, migrated to the city to study and work.
These artists formed the New York Movement in Contemporary Native Arts, in existence from the 1930s to the present.
Outside of Santa Fe, New Mexico, the New York Movement is the only such Native American art movement in the United States. By making visible Native American contemporary forms of expression, the work of these visual, theater, and media artists has helped restore and strengthen our communities against continuing marginalization and discrimination. Amerinda works to empower Native Americans, break down barriers, and foster intercultural understanding and appreciation for Native American culture. Through a variety of arts programs and services to artists, Amerinda supports Native artists who embody the traditional practices and values that define Indian culture. They also promote the Indigenous perspective in the arts to a broad audience through the creation of new work in contemporary art forms—visual, performing, literary, and media arts.
Top Photo: Theatrical production by American Indian Artists Inc. (AMERINDA). Image credits: Isaiah Tannenbaum