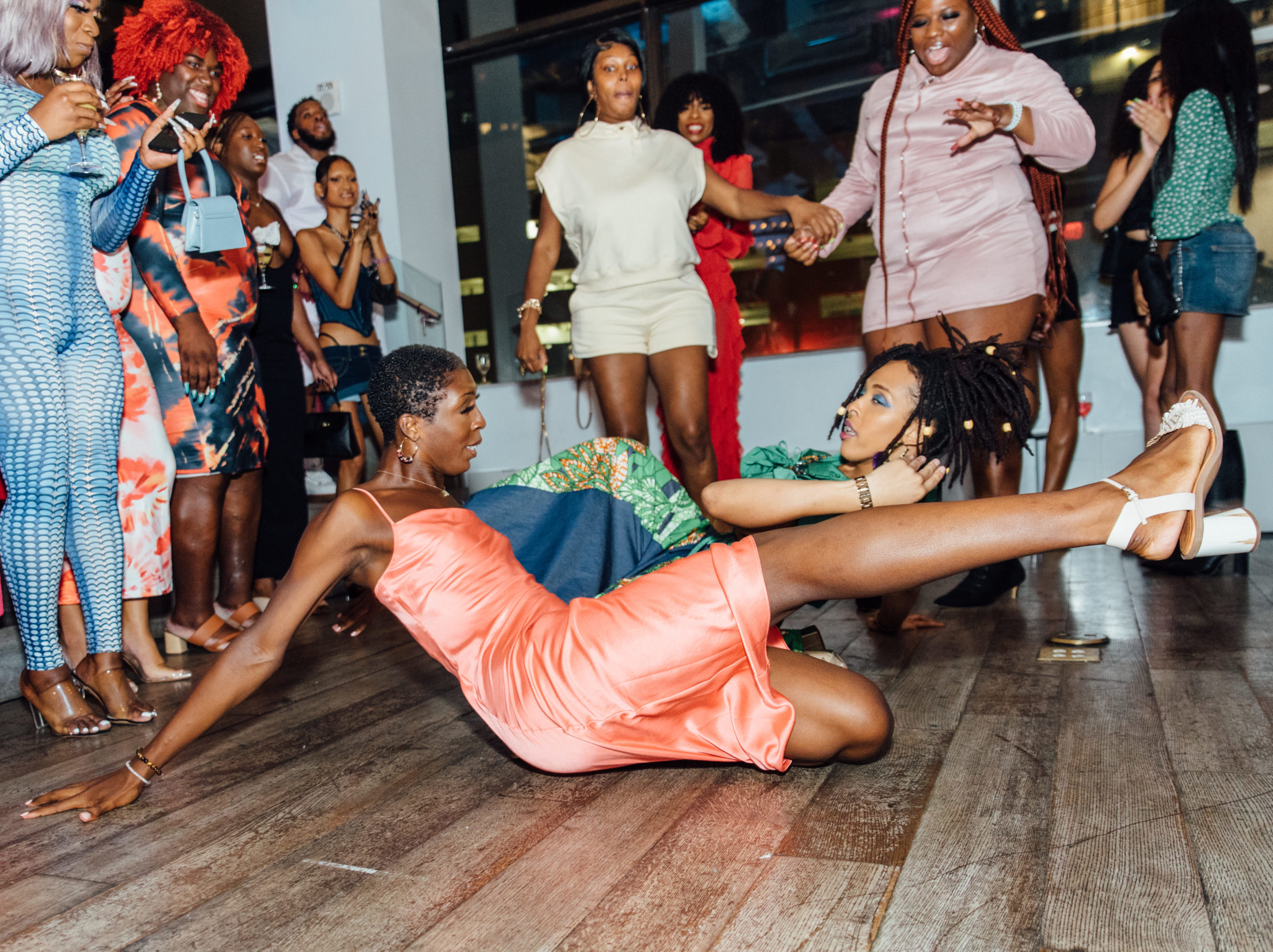 HueArts NYC Brown Paper
Our Stories
Black trans femmes in the arts
Jordyn Jay conceptualized the Black Trans Femmes in the Arts (BTFA) in response to the lack of representation of Black trans femmes in art history, contemporary art spaces, and art scholarship, understanding that lack of representation is a symptom of a greater lack of resources.
To begin addressing this issue, she organized a Black Trans Femmes in the Arts Meetup in September of 2019 to connect with other Black trans femmes in the arts, understand the obstacles they were facing, and begin organizing with the goal of erasing these barriers. In this first small meetup, it became abundantly clear how necessary it was for Black trans femmes to have a community within the arts to share resources, expertise, and talents. Two months later, she organized BTFA's first Open Mic Night, which featured performances by eight Black trans femme artists, showcasing the talent in the community and officially launching the BTFA Collective.
At the beginning of 2020, BTFA began to build a platform on social media through highlighting members of the collective and interviewing well-known Black trans femme artists on BTFA's Instagram. On June 2, BTFA announced the Black Trans Protesters' Emergency Fund, in collaboration with The Okra Project, For the Gworls, and Black Trans Travel Fund, to protect Black trans protestors in preparation for a rally in New York City honoring the lives of Nina Pop and Tony McDade. With the world's eyes on the Black Lives Matter movement, and the LGBTQ+ community exploring ways to celebrate Pride virtually, BTFA became a global phenomenon overnight as its message was spread by celebrities and major publications.
Top Photo: Fem queens dancing to Mojo Disco's 4 The Fem Queens performance at The List Launch, 2021. Image Credit: Chester Canasa