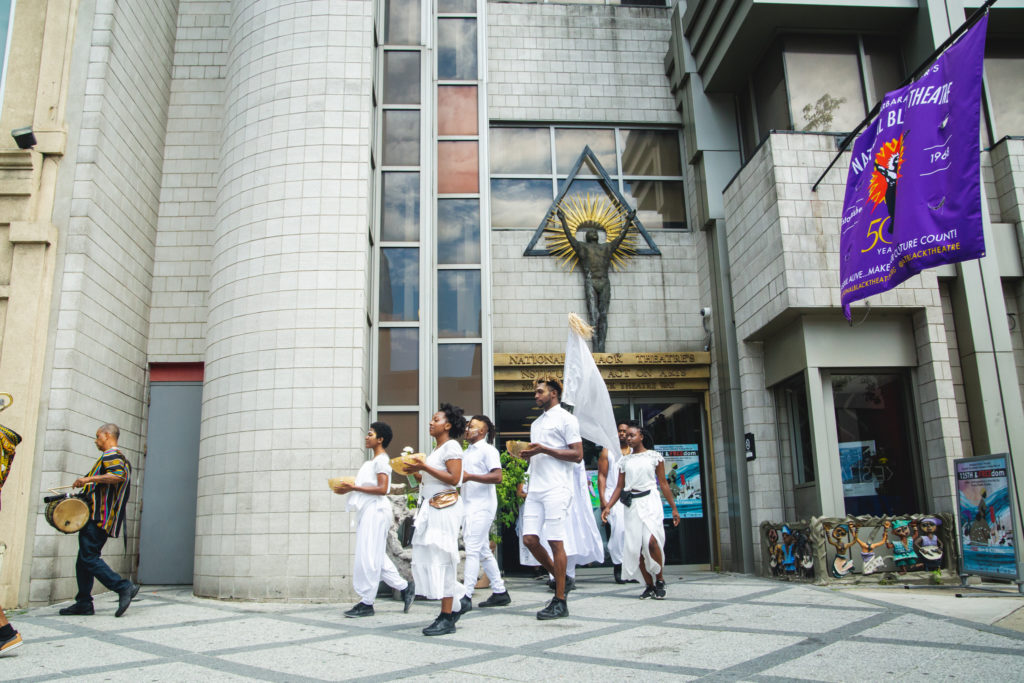 HueArts NYC Brown Paper
Our Stories
National Black Theater
National Black Theatre (NBT) was founded in 1968 by Dr. Barbara Ann Teer, an award-winning performer, director, visionary entrepreneur, and champion of the Black Arts Movement.
NBT has made history in a number of ways. It is the country's first revenue-generating Black art complex, the longest-running Black theater in New York City, acquisitor of the largest collection of Nigerian New Sacred Art in the Western hemisphere, and one of the nation's oldest theaters founded and consistently operated by a woman of color.
Its core mission has always been to be the premier producer of transformative theater that enhances African American cultural identity through telling authentic, autonomous, multifaceted stories of the Black experience.
Top Photo: National Black Theatre's home in Harlem. Image Source: National Black Theatre.