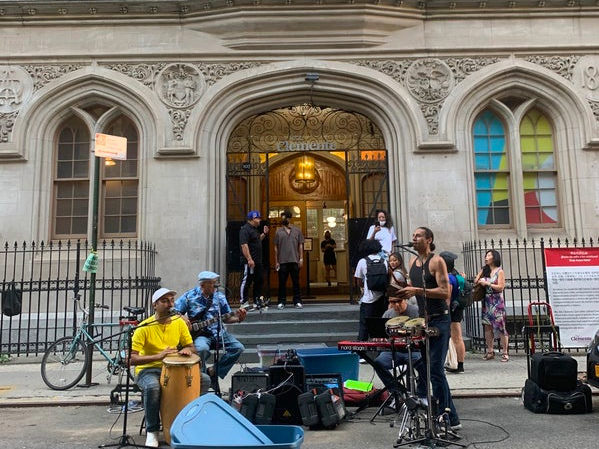 HueArts NYC Brown Paper
Our Stories
The Clemente Soto Vélez Cultural & Educational Center Inc.
The Clemente Soto Vélez Cultural & Educational Center Inc. is a Puerto Rican/Latinx multi-arts cultural institution that has demonstrated a broad-minded cultural vision and inclusive philosophy rooted in New York City's Lower East Side/Loisaida.
While focused on the cultivation, presentation, and preservation of Puerto Rican and Latinx culture, they are equally committed to a multi-ethnic/international latitude and are determined to operate in a polyphonic manner that provides affordable working space and venues to artists, small arts organizations, emergent and independent community producers that reflect the cultural diversity of the Lower East Side and our city.
As a downtown Latinx cultural staple for close to three decades, The Clemente is the pulpit for countless New York based Latinx, BIPOC, local LES, and international partners who strive to create multidisciplinary contemporary work and co-productions in a collaborative environment. They are guided by the legacy of their namesake, building culturally grounded multigenerational leadership, local power, and mutuality in times of crisis.
Top Photo: The Clemente's home in New York City's Lower East Side. Image Source: Foursquare.com