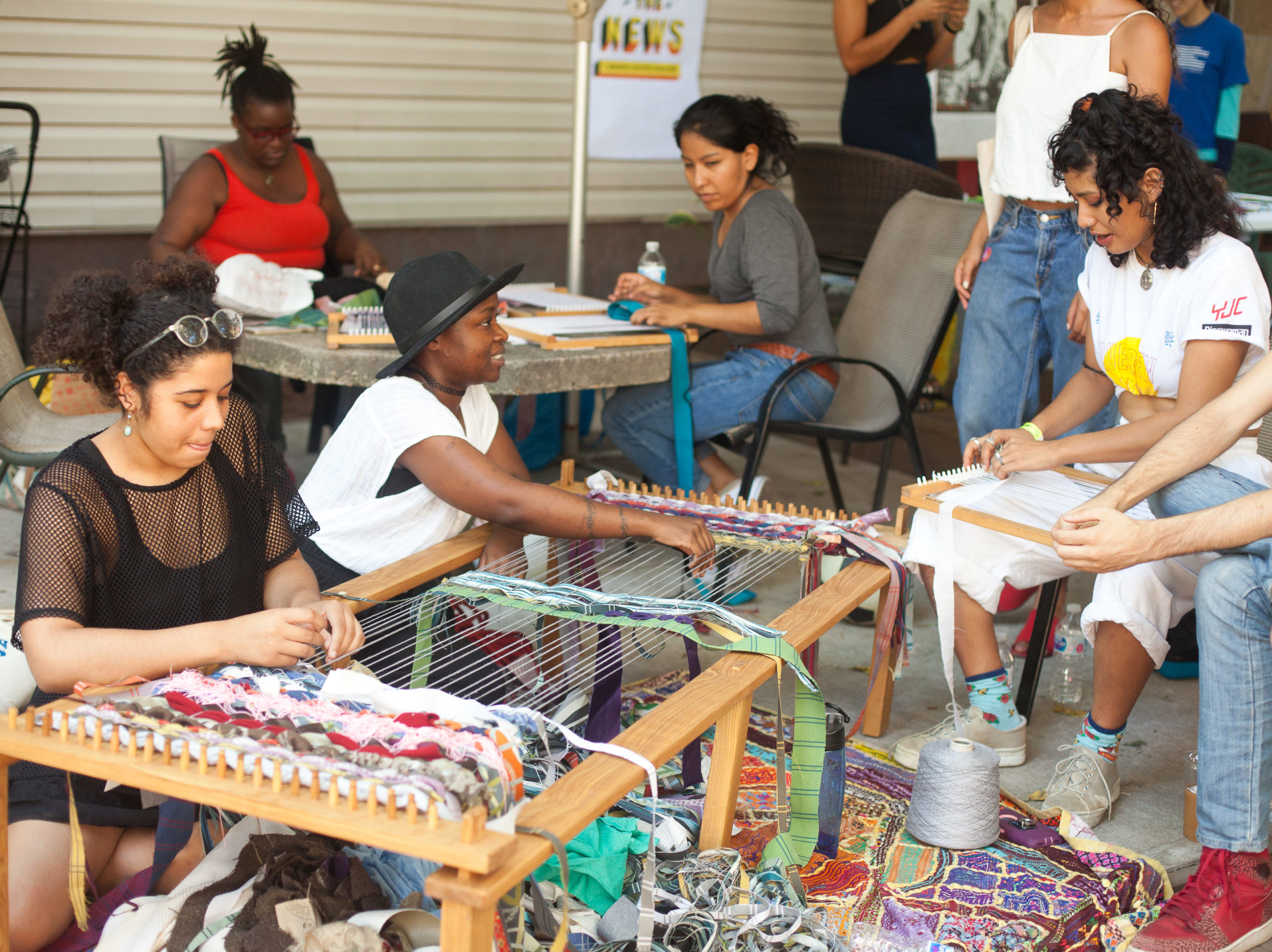 HueArts NYC Brown Paper
Our Stories
The Laundromat project
As a Black-rooted and POC-centered nonprofit organization, The Laundromat Project (The LP) was incorporated in 2005 to advance artists and neighbors as change agents in their own communities.
Founder Risë Wilson left the corporate sector to launch The LP as an organization that meets people where they already are, in order to make art, build community, and create positive change. As a deeply values-driven organization, The LP envisions a world in which artists and neighbors in communities of color work together to creatively address racial justice, cultural legacy, immigration, collective wellbeing, and other social concerns. They do this through their signature Create Change artist residency and fellowship programs as well as immersive community engagements. To date, The LP has directly invested over $1M in nearly 200 multiracial, multigenerational, and multidisciplinary artists; 87 innovative art projects; and a creative community hub in Brooklyn's historic Bedford-Stuyvesant neighborhood.
Top Photo: Neighbors weave together as part of a workshop facilitated by Weaving Hand and organized by 2017 Create Change Bed-Stuy Fellows. The LP Bed-Stuy Field Day, Hancock Community Garden, 2017. Photo by Neha Gautam.